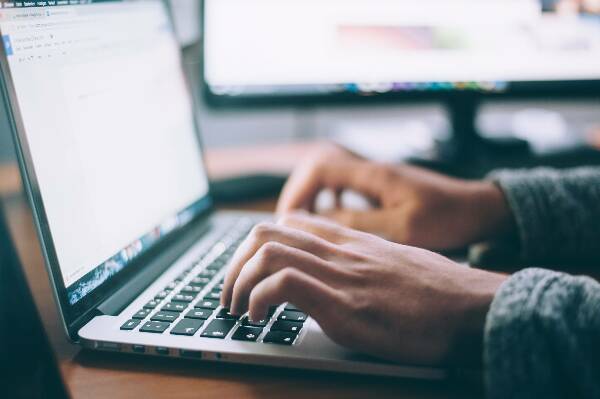 All blog posts
Go back
70% of people first search online for information before making a purchase. For the 25-34-year-olds it is even 89%. (Source: Bitkom) The average customer has looked at information from 10 different sources before making a decision. (Source: Google research) Companies that are not found online can not be included by customers in the purchase decision.

Google search algorithm

Google has updated its search algorithm, and since then, relevant content has become even more important. You will not be found with a static website that you put down once and never touch again.
Blog topics are advertisments
Blogs are free advertising: If you write about topics and problems that your target group is going to google, you will be found. Then you can save switching Google ads.
Position yourself as an expert with your blog
Adding competent professional advice in your blog articles will positively impact your external perceptions. Customers and journalists will perceive you as an expert within your industry.
| | |
| --- | --- |
| | New customers will come to you alone to work with you. By the way, it can happen that journalists want to quote you as an expert. So you get free PR performance on top of that, which in turn increases your awareness. |
With a blog, you stand out from the competition
On the one hand, you can shine in the blog with your expertise. But then your competitor can do it too. More importantly, you can use the blog to bring out your personality. 
| | |
| --- | --- |
| This is a great advantage, especially in the consulting business, because in addition to professional competence, customers also incorporate personal inclination into their decision. They attract not only new customers, but those with whom the cooperation fun. Because you are both on the same wavelength. | |

A blog shortens the sales process
If you consistently deliver good content, potential customers will track your content for weeks or months. When they are ready to buy from you, they are already convinced of their expertise and familiar with their person. You will save the usual back and forth from the first offer to the actual sale.

Are you planning a Facebook page or other social media activities?
Then you need content, your own.
If you share your own excellent content on social networks, you will reap far greater benefits with your social media activities.
If your competitors have a strong online presence, you'll even have to blog. After all, if customers only find their competitors in their search, and not you, they will pass on all potential customers to the competitors.