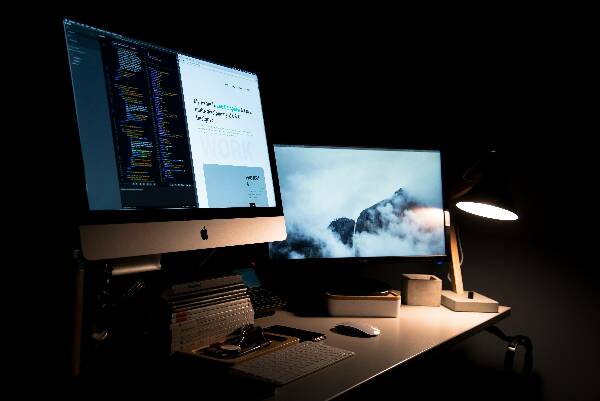 Top 3 trends in Web Design in 2019
We are witnessing the new era in the world of web design. New innovative ideas, platforms that are allowing users to share their designs with the world.
All blog posts
Go back
It seems as the web design community has never been bigger. The huge amount of energy that is invested in the research and development of UX/UI elements, creation of websites focused on users, content that portraits the connection between aesthetics and technology which results in the creation of new, innovative, influential designs. Here are top 3 new trends in 2019.
NARRATIVE ILLUSTRATIONS
Images over the entire front page on the site have long been a trend in web design. High quality photos that fill the entire part of the page visible above the fold are an integral part of many sites.
However we often see illustrations instead of photos. The latest trend is narrative illustrations of people, most often in 3D and different colors.

Online sources of free vector illustrations that can be customized as needed, such as Humaaans and unDraw, have definitely contributed to making websites more and more inhabited by illustrated people of different shapes, sizes, colors and possibilities.
In any case, the illustration has great potential to create a unique visual identity for brands and products. Companies as Slack and Asana, together with many other larger and smaller companies around the world.


UNIQUE WEB TYPOGRAPHY
Numerous companies use typographic elements created specifically for them for branding or redesigning corporate identity. Unique visual language is becoming a trend in the web design sphere.
Thus, for example, typographers recently designed Clarkson, a brand new font designed for Squarespace, for the needs of a redesigned site. This font is specific in that it reflects New York's heritage and, as the authors explain, is deliberately unusual, with the aim of balancing between the clarity, the legibility and the sophisticated look of the neo-grotesque sans-serif font.
Clarckson at Squarespace

There is not much that can more effectively expose your brand to the forefront of the web, as can the use of unique typography.



WEB DESIGN INTERACTIONS
Responsive sites with a navigation menu that moves from the top to the bottom of the mobile page, as well as multimodal interfaces, UI elements that are triggered by voice command and a three-dimensional review of products in e-stores are just some of the innovative and creative interactions we've seen on the Internet lately.
Micro-interfaces also become increasingly important when it comes to improving user experience. Thus, we increasingly come across innovative changes in signal light, sound, color and pop-up windows for different types of notifications.
In addition, increasing attention is paid to writing for web interactions (microcopy), whose basic goal is to make the user experience simple and successful to each user through the necessary steps to the desired goal on the site.