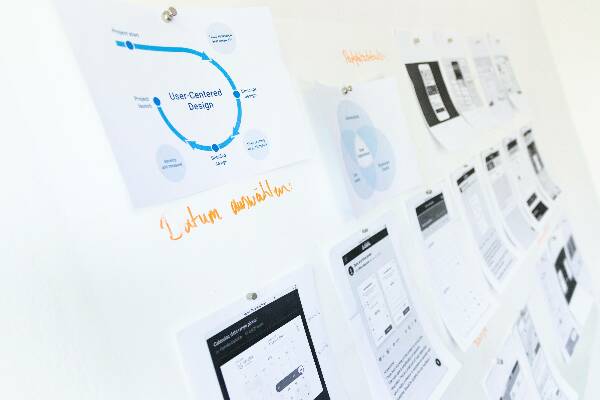 Google Ads vs Facebook Ads - Which is right for your business
Ads on Facebook have long been a guarantee for cheap advertising for freelance coaches, consultants and experts, but the competition increases and thus the click costs.
All blog posts
Go back
Maybe you also struggling with the ever more expensive costs of your ads on Facebook? And therefore love with ads on Google?

Or are you wondering if Google Ads (formerly AdWords) works as a companion to Facebook ads, as well as for your business?



In this article you will learn

the differences between ad formats on Google and Facebook.
which ad network is right for your business.
what you should keep in mind for Google Ads campaigns to be effective and cost effective
THE ADVERTISING FORMATS ON GOOGLE
Both ad networks, Facebook and Google, offer a wide range of ad formats.
In Google Search, you can not just serve popular text ads. For example, online stores have the option of displaying their products in Google Search, including image and price. In addition, you can advertise with banners and video ads on other websites.

In this post, I'll limit myself to comparing Facebook ads and the text ads on Google Search. This is the variant most suitable for consultants, coaches or experts like you.
GOOGLE TEXT ADS VS. FACEBOOK ADS

Facebook or Google Ads, which are better for your business? It is important to understand the purpose of each platform.
Why do we use Facebook or Google?
Google is a search engine.
We use them to find information, answers or even specific products or services.
Anyone typing in the Google search slot has a specific need and is actively seeking a solution.
Facebook is a network.
It's about meeting and exchange. We want to see what our friends are doing, have fun, holiday pictures or share an opinion.
Who uses Facebook, is in leisure mode, seeks distraction and distraction.
ATTENTION WAKE UP ON FACEBOOK
On Facebook, you can reach those who have a need, but who are not actively searching. Even for unknown solutions, new offers or visually beautiful products, Facebook is ideal.
Through the combination of image and text (or video and text) it is possible to address users on different perceptual channels.
Your ad is designed to attract attention and interest. When scrolling through the newsfeed, the content of your ad needs to address a reader's need that they may not have been aware of until now.